"Der Geezer Gambiteer"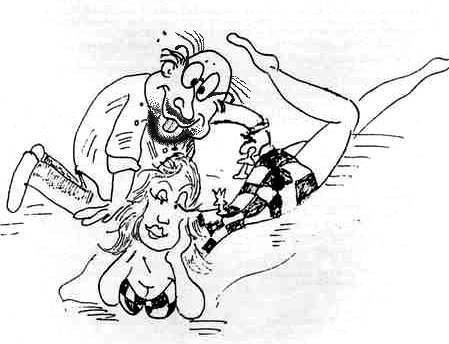 This is der Geezer Gambiteer in training for the CL League competition. Please note that he is playing 4.c3 in a new line of the Goring Gambit on a very strategic area of what appears to be Britney Spears, in preparation for his wasting of Team CC.Com. He reports, "This is a heck of a lot more fun than beating dragons, "Turdas" or U.N.C.L.E.s!!"
This cartoon was drawn by Reinhard Giese
and is used by permission of Christian Sender of the CHESSY website.